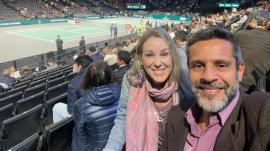 "A Wonderful Experience"
We enjoyed our time at the Rolex Paris Masters. Paris and incredible tennis. Thank you for everything!
- ALESSANDRA from Sao Paolo, Brazil
Rolex Paris Masters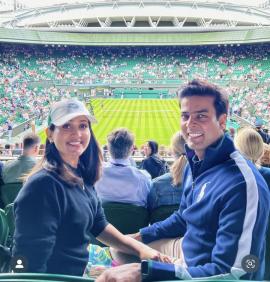 "Best Time Ever! "
We had the best time ever! Thanks so much for all your help and the Oyster cards. We all agreed that court one was the best…the seats were wonderful! An extra match was added and we closed the place down. It was better than we could have expected. Thanks very much and take care!
- Kay Tyler from Austin, TX
Wimbledon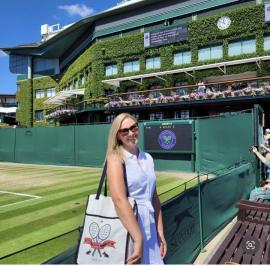 "Wimbledon, Amazing!!!"
Hi Mike, Our day at Wimbledon was amazing, And what a final it was! Fireworks as everyone expected. Our experience in SW19 will last a lifetime! The staff in the Debenture Lounge area was lovely and Centre Court is such a magic place! My wife absolutely loved it. Thank you very much for the great support and the quick reply all the time, very much appreciated! All the best, David
- David and Anne Jost from Cape Town, South Africa
Wimbledon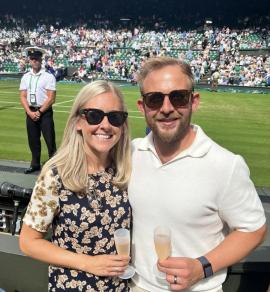 "Thank you!!!!"
Theatre fabulous!!! The hotel was absolutely lovely on a quiet street, conveniently located to the tube line and adjacent authentic pubs! The Debenture experience is even better than we imagined. We are so happy! Thank you, Mike, for making it possible for us!! Debbie & Ralph
- Debbie Slayton from Chicago, USA
Wimbledon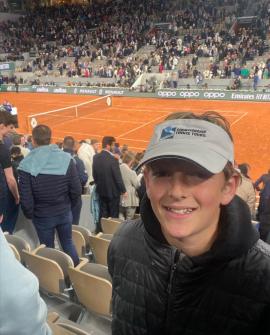 "A TENNIS EXPERIENCE NOT TO BE MISSED"
MIke, thank you so much. If you've ever considered going to the French Open, just do it. It's an amazing experience. We brought our whole family and had the most amazing night watching two of the greatest players of all-time battle it out. The tickets we got were unfortunately not able to be all 4 together, but we had tickets in the CAT Or in rows 1 and 4, two pairs. We'll be back again. Merci and a bientot! Judah
- Judah Gersh from Whitefish Montana
French Open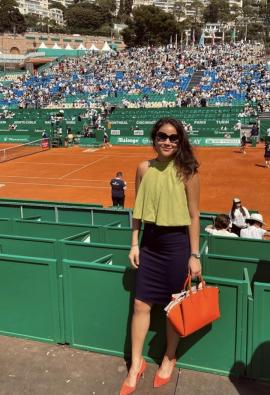 "We had an amazing time!"
The tickets were perfect and we had an amazing time. Thank you!
- Evgenia Terzaki from Athens, Greece
Rolex Monte-Carlo Masters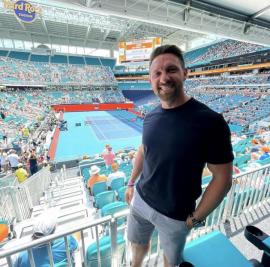 "Thanks for the extra attention"
Hey Mike, it's your friend Tom from Massachusetts. The seats were unbelievable. Closest we've ever been to a court! Great day. Thanks for all the attention and time you gave me. Tom
- Tom Davoren from Boston, Massachusetts
Miami Open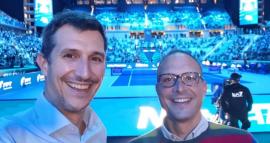 "Fantastic Seats - Well Done"
Hey Guys. Wanted to thank you for the phenomenal tickets you got us for the ATP Finals. We hoped to have seats behind the server and that's exactly what you guys delivered. Zvevrev beating Djokovic was not what we were hoping for, but that's sports! Thanks again, hope to use you guys for the US Open next year. Paolo
- Paolo from Biella, Italy
Nitto ATP Finals Turin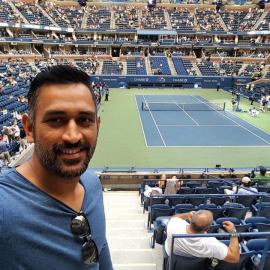 "Above and Beyond Service"
You've been nothing short of awesome. I really appreciate you, Mike, the seats are as you said all in the shade and 5 together..... We thank you so much for your assistance. Samson
- Samson from New Jersey, USA
US Open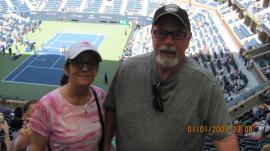 "Amazing time in NYC!"
Hello Chris: Well we made it to the W hotel. We went to two Open tennis match"s. It was great, We saw Federer, Serena, Wawrinka, Goffin etc. Overjoyed! The 911 experience was well worth the price of admission and so was seeing the Statue of Liberty. We also went and seen To Kill A Mockingbird, starring Jeff Daniels off-Broadway. Hands down the best stage play I have ever seen. We even went to Central Park and saw where John and Yoko Lived. Also the memorial. Thanks for all the help, I was a little stressed. It was one of the best trips I have been on. Jeff
- Jeff N. from West Sacramento, California
US Open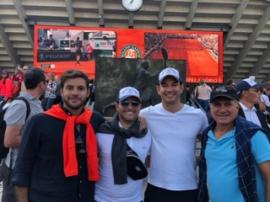 "Roland Garros 2019 Group - Huge Thanks!"
Dear Mike and Chris, I just wanted to send you a very huge thank you email for the tickets provided for the ROLAND GARROS 2019. We were a HUGE group, all coming from Ecuador, and the number of tickets we were able to purchase through you guys, was something amazing. Not even my uncle, who is the president of the tennis federation of my country, was able to get me these tickets. Also, 8 of us accomplished one of our dreams, seeing Federer and Nadal on a semifinal. I have included videos also of Roger and Rafa entering the stadium and the match point. Also, walking next to me, I had a nice chat and a selfie with Diego "el peque� Schwartzman, who was leaving the court after winning the doubles 1/8 finals. Hope you enjoy the pictures. And 1000x thanks again! We hope to purchase more tickets through you in the future. Best, Freddy
- Freddy Juez from Quito Ecuador
French Open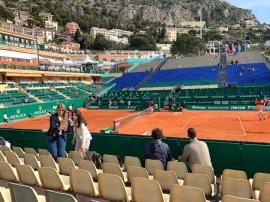 "Best seats in the house!"
View from our seats. Doesn't get any better. Monte Carlo done right. We're grateful!....Thanks...Susan
- Susan Weinstein from Israel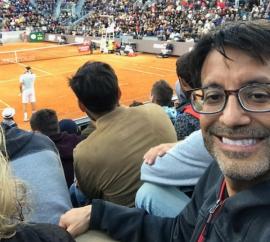 "Incredible time in Rome!"
Chris, We had a great time at the tournament yesterday. We saw Fed, Nadal, and Djokovic play in one day! The hotel is really nice and close to everything! That was my third CTT trip and we've really enjoyed all of them. The Segway tour of Rome was one of my favorite memories from our trip. We also saw the Nadal-Tsitsipas match and it was also great! Our next trip will likely be to the French Open. Thanks again! John Malanga
- John from Texas, USA
Italian Open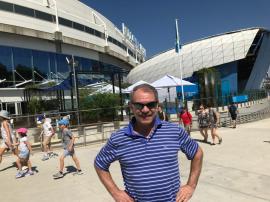 "Wonderful Experience Down Under!"
Hi Chris, I wanted to thank you for the excellent service and delivering the quality seats you promised for the Australian Open. The seats were in the shade and excellent for viewing the matches. I plan to use your services for future ticket needs and refer you to friends looking for a quality ticket service. Thanks again, Bob
- Bob Davey from New York
Australian Open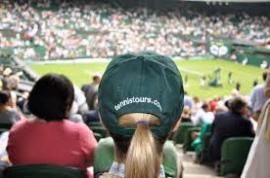 "Once in a lifetime experience!"
Hi. We're back from Wimbledon (certainly a magical place) and just want to thank you for your help getting there. It was a once in a lifetime experience -- great seats, great weather, and all the arrangements worked well. No drama in the tennis when we were at Center Court but we got to see Roger, Rafa and Serena all in one day -- couldn't ask for more. And although I would have liked to have seen the Federer/Anderson match, I probably would have been bummed to see Roger lose. (Mike: are you at the matches this week?) Am watching the Anderson/Isner match now (a nail-biter) and it's such fun to see the grounds and recognize them. Thanks again for your help. Gerry
- Gerry Min from New York City, USA
Wimbledon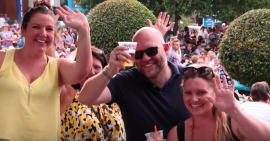 "A thank you from New Zealand "
Hi I just wanted to email to say what fabulous service we have had from you guys throughout our involvement for tickets to the Australian Open. We have just returned and had the most amazing time. Your people were so easy to deal with, with our barrage of questions given our nervousness of booking with a US company from NZ. Even when we called they were so accommodating, polite and knowledgable and every different rep went out of their way to help. Thank you Tennis Tours - we will definitely use you again!
- Anthea Brittliff from Wellington, NZ
Australian Open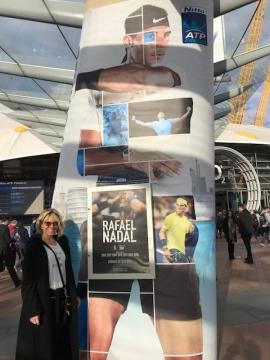 " Federer at the World Tour Finals!"
Chris, Just wanted to send you a quick note while we are in London to thank CTT for setting up our trip. Today we saw Federer vs. Cilic. The seats, which were in the SECOND ROW, were simply amazing! The hotel you booked is located a few tube stops away from the O2 arena. The hotel has a very modern appeal, and it's in a cool area on London. Last night we went to a musical and we go back to the finals on Saturday. Once again, thank you!
- John Malanga from Texas
Nitto ATP Finals Turin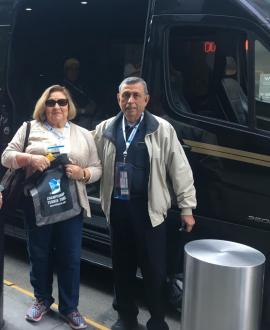 "Well done! Thank you for taking care of my parents!"
Chris, Thank you and your team for making my parents weekend in NYC special. They were very positive with you all and had a great time at the hotel/location (me a wife really like it too), Wiked, and at the Open. Thank you for all the special request I had throughout the last few weeks to make this be special. My mom now wants to go Wimbledon, so you may here from me again! Best, Roberto
- Robert Ruiz from Mexico City, Mexico
US Open