BNP Paribas Open
Mar 7

–

Mar 18, 2018

|

Indian Wells, CA
View Photos
BNP Paribas Open Packages
Enjoy the excitement of world class tennis at the BNP Paribas Open with one of Championship Tennis Tours' complete hotel and ticket packages. The tournament is located in Indian Wells, a quick 20 minutes from Palm Springs. Set in an idyllic setting, our packages feature official BNP Paribas Open tickets in your choice of seating levels and hand picked 3 or 4 star accommodations just minutes from all the action. Come celebrate the end of winter with an unforgettable stay in Indian Wells with its signature snowcapped mountains, warm desert breezes, and the finest tennis in the world.
Complete Packages Include
3 and 4 star Hotel Accommodations
Guaranteed Official BNP Paribas Open tickets
On-Site Tour Hosts
CTT Tour Gifts
More Details and FAQ's. . .
---
As tennis play gets underway in the warm desert, you'll find many a match to enjoy and even see some of the future stars of tennis competing in the early rounds.
Tour Code
Package Dates
Nights
Hotel
Rounds
Tickets Included
Seating Level
Cost Per
Person
# of
People
Subtotal
03/06 - 03/09

3

Opening
Wed-Thu-Fri (Day/Eve)
---
The stakes continue to grow as the contenders separate themselves from the pack. However, stunning upsets and brave runs by unknowns make this week quite intriguing.
Tour Code
Package Dates
Nights
Hotel
Rounds
Tickets Included
Seating Level
Cost Per
Person
# of
People
Subtotal
03/09 - 03/12

3

Opening Weekend
Sat and Sun (Day/Eve)
---
Watch only the top tennis players compete for the BNP Paribas crown. This week is full of top draw matches and determined play!
Tour Code
Package Dates
Nights
Hotel
Rounds
Tickets Included
Seating Level
Cost Per
Person
# of
People
Subtotal
03/11 - 03/15

4

3rd/4th/Qtrs
Mon-Tue-Wed (Day Session)
03/15 - 03/18

3

Semis and Finals
Fri (Day/Eve)-Sat-Sun
03/16 - 03/19

3

Final Weekend
Fri-Sat-Sun
03/17 - 03/19

2

Men's and Women's Finals
Sun
No information here yet.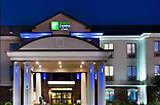 3 Star Indian Wells Hotels:
Overview:
We feature several hotels including the Hoiday Inn Express Palm Desert. For golfers, the hotel is centrally located to over 100 "World Class Golf Courses" and Coachella Valley's corporate Community. Minutes from the fashionable El Paseo Shopping District, the Bob Hope McCallum Performing Arts Center, Indian Wells Tennis Gardens, La Quinta Art Festival and World Famous Palm Springs.

Room Details:
Award winning, multi-million dollar renovation just completed. Includes premium movie channels, private patio or balcony, coffee maker and data port. This property has complimentary deluxe continental breakfast, pool, spa, gym, tennis and shuffleboard courts. Outstanding landscaping creates a lovely residential setting. All rooms feature either a balcony or private patio.

Location:
Holiday Inn Express
PALM DESERT (RANCHO MIRAGE-GOLF)
74-675 Hwy. 111

The hotel is located approximately 7 minutes from the BNP Paribas Open tournament.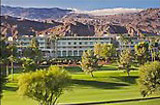 4 star Indian Wells Resort Hotels:
We feature the Rennaissance Esmeralda, La Quinta Resort and Inn, Indian Wells Resort, JW Marriot Desert Resort, and Miramonte Resort. lush 45-acre garden paradise is truly an oasis within an oasis just minutes from the Indian Wells Tennis Center and BNP Paribas Open.
Overview:
These properties all enjoyaward-winning service, picturesque courtyards and sparkling fountains. Enjoy superb resort restaurants, or splash around in our magical water garden with seven free-form swimming pools, including the adult only Oasis pool with state-of-the-art cabanas.
Room Details:
It is a scenic paradise at the base of the Santa Rosa Mountains. The largest pool in the desert, selected by Better Homes & Gardens as one of the most exciting resort pools in the United States, featuring a total of three relaxing pools, one with a sandy beach entrance, another with a stunning 20-foot water temple and cascading waterfall, a wading pool for toddlers.
Location:
Palm Springs International Airport: Resort is approximately 13 miles East of
the Airport.
Distance from Event:
5 minutes by car
Your BNP Paribas Open tickets will be located in the Box seat level.
With your Center Court Tickets you can attend matches on all the outside courts.

With your Arthur Ashe Center Court ticket you can enter all the outside courts including the Louis Armstrong and Grandstand Show Courts.

How many seats are in the main stadium?
There are 16,100 seats in the main stadium. The upper bowl section is located above the stadium suites and consists of two seating sections, the loge and the grandstand seats. The grandstand seats have a seat-back but no arm rests. The lower bowl is located below the stadium suites and includes all box seat sections.
What does my ticket entitle me to?
Tickets purchased for the main stadium are valid on a general admission (first come, first serve) basis only on ALL outside courts. Box Seat and Club tickets have a small reserved general admission area located in the first four rows on the east side of stadium 2 & 3. Tickets purchased for stadium 2 & 3 are not valid for the main stadium.
What time is the evening session ticket permitted through the gates?
Evening session tickets are permitted through the gates at 4:30 p.m. Evening session tickets are valid on a general admission (first come, first serve) basis on ALL outside courts. Admission to the main stadium will be allowed at the announced evening session match time. Main stadium admission may be delayed if the day session runs late.
Does my child need a ticket?
Children under the age of 3 are not required to have a ticket, provided they sit on your lap and do not inconvenience the other tennis fans. If they require a seat, a ticket will have to be purchased.
Are there shaded seats?
All courts are outside and open air. The courts are situated on a north/south plan so pending the time of day there may be shaded seats located on the west, northwest and southwest sides of the courts. All seats in the main stadium court are reserved. Most seats on the outside courts are available on a general admission basis.
How many seats are in Stadium Two and Three?
Stadium Two has 6,000 seats and Stadium Three has 2,700 seats. There are a limited number of reserved seats on the west side of both of these courts and are available for purchase. All other seats are available on a general admission basis - first come, first serve. Once a person leaves, the seat becomes available to the next person waiting in line.
What time do the gates open for day session matches?
Gates open one hour before the matches start each day.
What time does the day or evening session start?
Matches generally start at 11:00 a.m. for main draw play day sessions and 7:00 p.m. for the evening session. Times are subject to change. For current times please check
www.bnpparibasopen.com
May I bring a back pack?
All soft-sided containers and bags 16 inches by 16 inches by 8 inches are permitted. Bags and containers are subject to inspection by gate security prior to entering the tournament site. Hard-sided coolers and bags are not allowed. Back packs that exceed the approved size or hard sided containers must either be returned to their owner's vehicle/transportation or discarded. The Indian Wells Tennis Garden will not provide a storage area for these items. Guests arriving by public transportation must take particular caution not to bring any prohibited items as no exceptions will be made.
What is your camera policy?
Camcorders and cameras are prohibited for any purpose other than the recording of footage or photographs for personal and private domestic use only. They are permitted as long as there is no flash photography and the equipment is not a hindrance to surrounding spectators. Film may not be reproduced. Such footage or photographs cannot be exploited or displayed in any manner or in any medium whatsoever without the express written consent of the ATP World Tour or WTA.
How is the draw made?
First the 32 seeded players (the 32 highest-ranked players per the WTA or ATP World Tour ranking system) are placed on the draw (No. 1 on the first line, No. 2 on the last line and then the others in alternating order on pre-determined lines). Once the seeds are in place, the other players are drawn at random and placed on the empty lines starting at the top of the page and going down the draw until it is filled.
How is the schedule determined?
The schedule is made each day late afternoon or early evening. Representatives including the tournament referee, Tour supervisors from the ATP and WTA, broadcasters and the tournament director determine the schedule.
How do I get information about the match schedule?
During the tournament the following day's schedule is determined each evening and is usually available no later than 7 p.m. depending on how long the day session matches run. It will be posted at
www.bnpparibasopen.com.
Can you tell me when a particular player will play?
No, the draw for the WTA main draw players will be made on Monday, March 5, 2013 and for the ATP World Tour main draw players on Tuesday, March 6, 2013. The match schedule for each day of play will reflect which players will be playing as well as when they will be playing. The match schedule is posted on the official tournament website after approximately 7pm the prior evening.
Can I watch players practice?
You may watch the players in action on the practice courts 9-24 which are located on the south side of the stadium. A schedule of practice times is displayed on information towers adjacent to the practice courts.
Shuttle to/from hotel and tennis stadium
CTT Tour Gifts and On-Site Hosts
Your BNP Paribas Open package including your tennis tickets will be delivered to you by FedEx a few weeks before your first day of arrival at the tournament.
Do you have any questions?
Send an email
. Or call. Arizona Office
local and international call
+1 (480) 429-7700
Since 1987, we have had just one mission, and that's to make it as easy as possible for thousands of fans each year to attend the most sought after tennis tournaments in the world. We handle only tennis and have deep experience and understanding of the tournaments we service. You can trust us to take care of all the details, with a level of customer service that will make you a loyal client for years to come.
Mike Bernstein
Championship Tennis Tours