Rogers Cup (WTA) Montreal
Aug 8 – Aug 15, 2021 | Montreal, Canada
Rogers Cup Montreal Seating Guide
Click here to buy Rogers Cup Montreal Tickets >>>
About the Rogers Cup Montreal
The Rogers Cup is the third-oldest tournament in the world. It is an ATP Masters 1000 and WTA Premier 5 event. The Rogers Cup is unique in that it features a men's and a women's event that is held simultaneously in two different cities – one in Montreal and one in Toronto – alternating every year since 1980. In 2019, the ATP Tour (Men) will play in Montreal, while the WTA Tour (Women) will compete in Toronto. It is a major lead up event to the US Open the end of August.
Center Court Ticket Options
Championship Tennis Tours sells tickets only for the Stade IGA Center Court in levels 100, 200, and 300 on center court. With a reserved ticket on Center Court you can walk around to all the other courts.
Stade IGA Center Court Seating Chart - Seating capacity of 11,715 spectators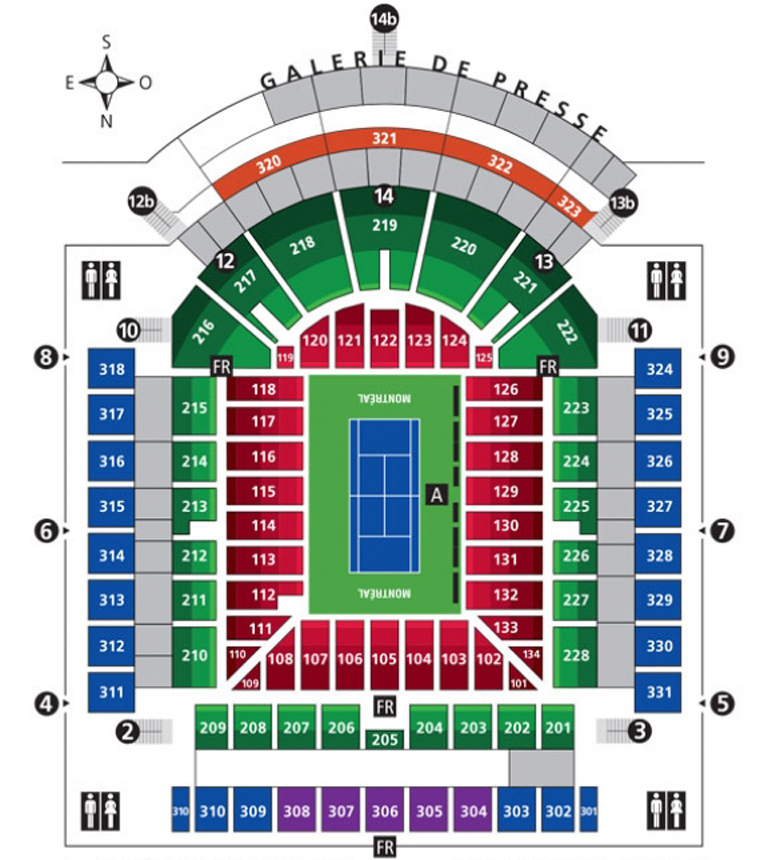 Seats in the shade?
The Stade IGA is an outdoor stadium, so remember to bring your sunscreen and a hat as temperatures can get very hot. If you're looking to have seats with some shade during the day session, it is best to sit in the top rows on the south and west sides of the stadium. For the evening sessions, once the sun sets, many fans enjoy sitting on the west side of the stadium.
What is a session of tennis?
From Monday through Saturday there are two sessions per day, a day and an evening session with between two to four matches per session depending on the length of matches. The singles and doubles finals are both played on the finals session on Sunday. Tickets for the day session are not valid for the evening session on Centre Court, but ticket holders are welcome to stay on the grounds and watch matches being played on other courts.
The Rogers Cup Montreal provides an intimate feel for fans to see their favorite players close up, often getting autographs and even a luck selfie!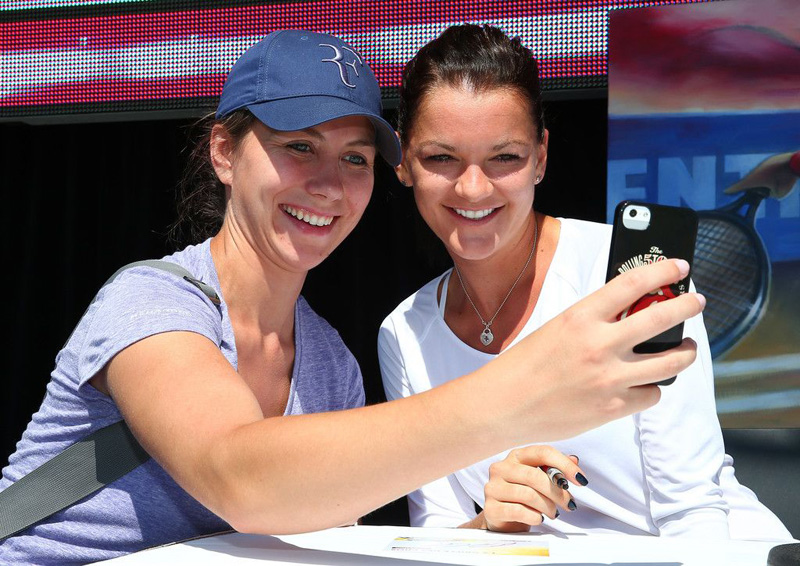 Some views on IGA Stadium Center Court
View from the 200 level on the south side: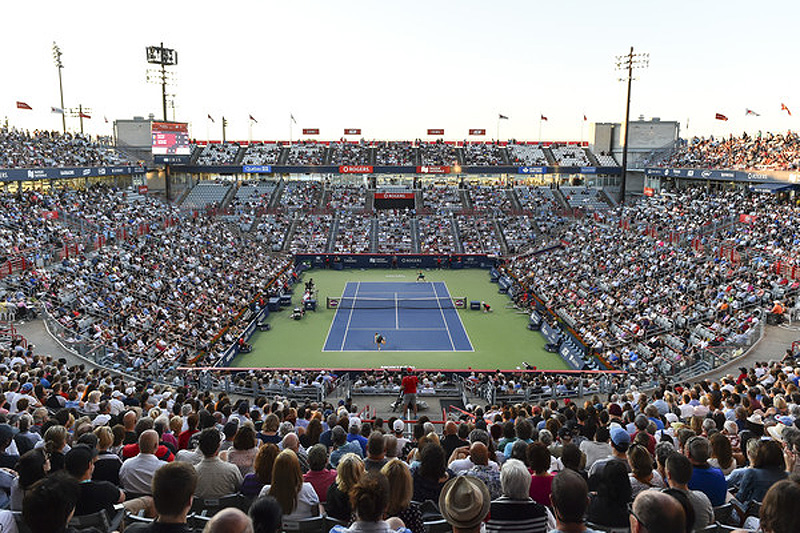 View from the north side: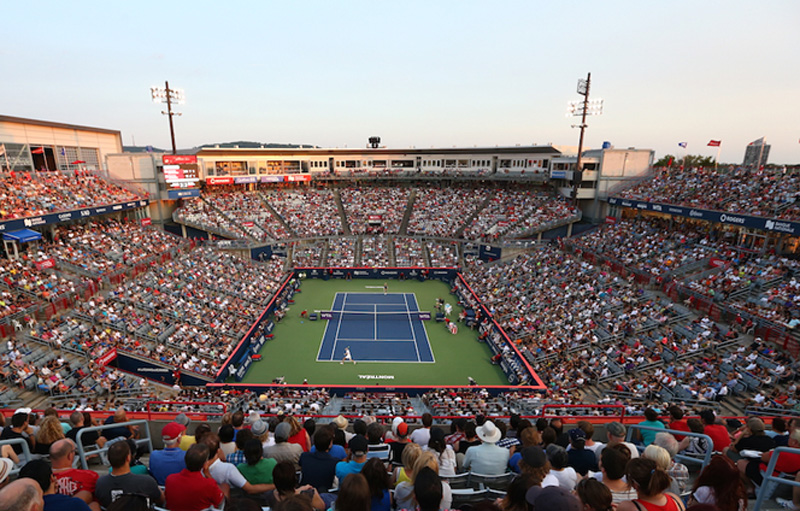 View from the east side in the 200 level: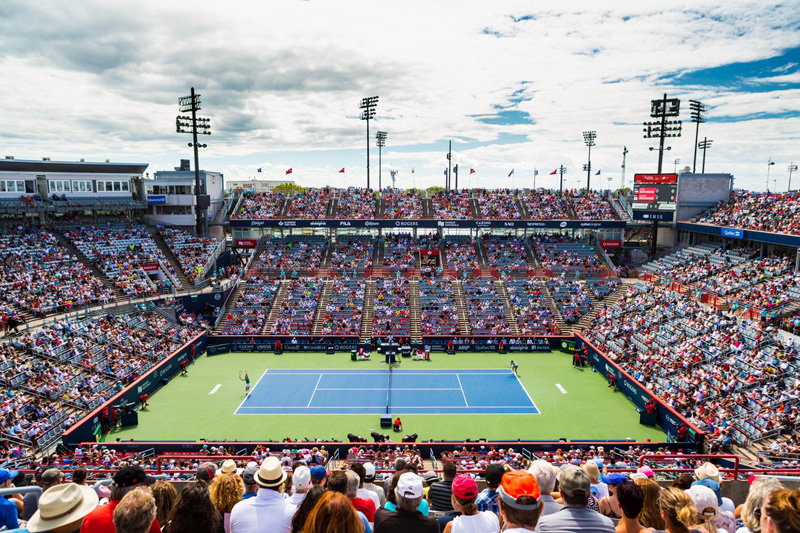 View from the west side from the 200 level: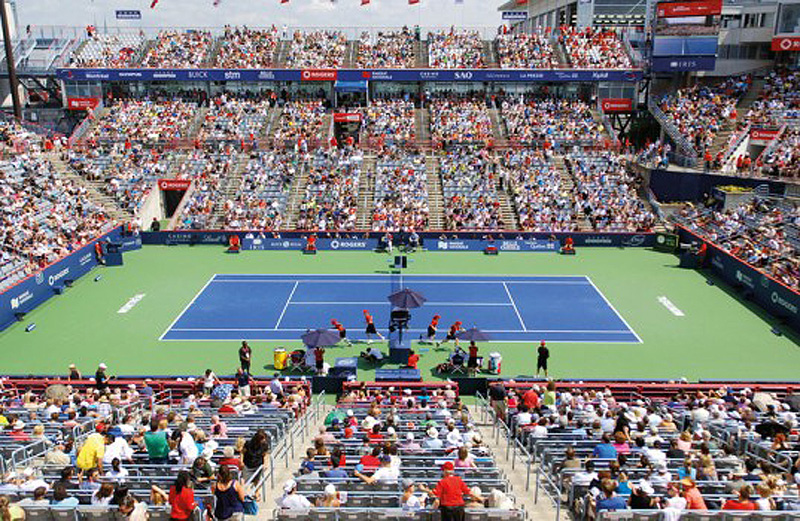 The other show court is the National Bank Court:
The National Bank Court is located on the west side of STADE IGA and is the site of many exciting matches throughout the week of the tournament. It is the second show court after Centre Court. Level 100 is occupied by ticket holders while Level 200 is reserved for spectators who have a ticket for Centre Court. Because the number of seats is limited in Level 200, seating works on a first come, first serve basis. The National Bank Court has a capacity of 4,296 fans.



View of the National Bank Stadium court: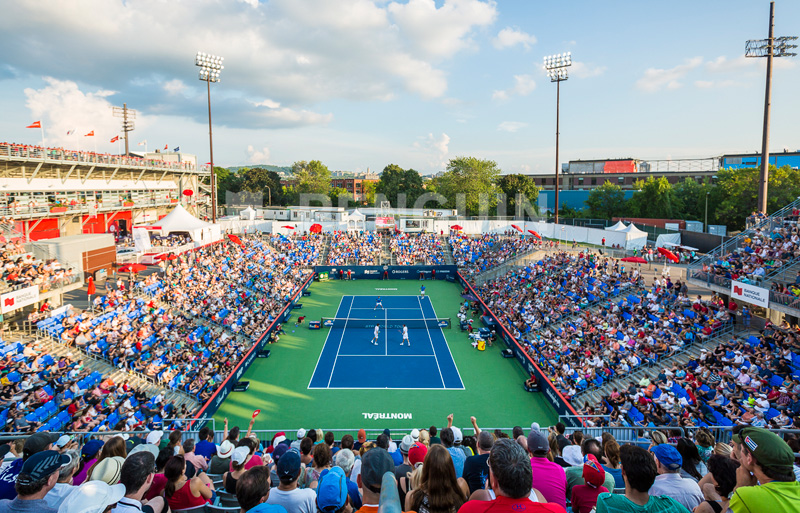 How do I get to the Rogers Cup Montreal?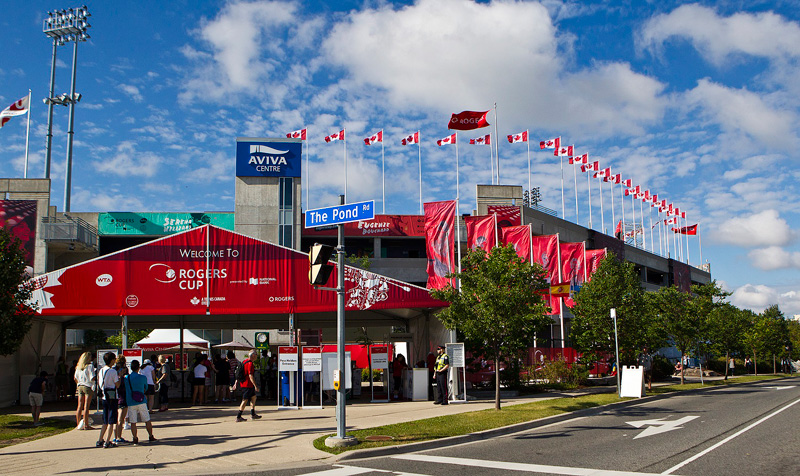 The tournament address is:
STADE IGA
285 Gary Carter St.
Montréal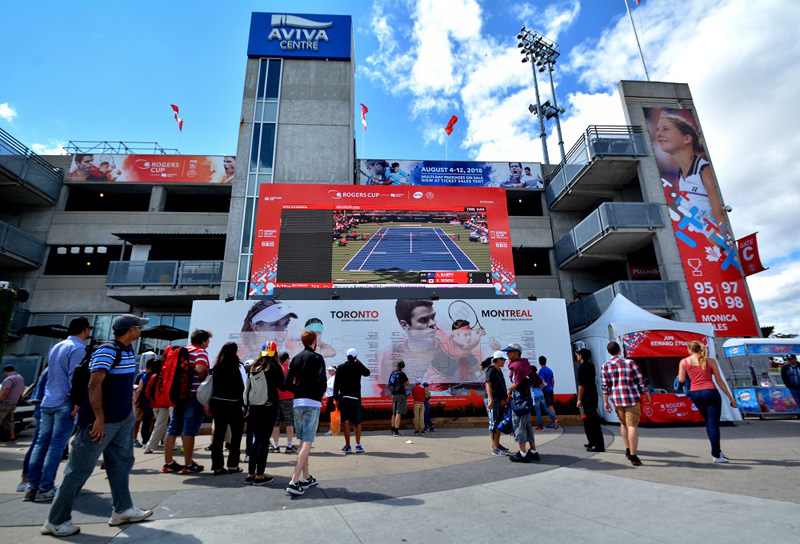 Free Public Transit for Ticket Holders!
Get a free access to the STM Public Transit Network by presenting your tennis ticket on the day of your session. If you are coming via subway, you can make your way to the De Castelnau station on the blue line. The station is a five minutes walk from STADE IGA. The Jarry subway station on the orange line is also nearby and is about a 20 minutes walk to the site.

Click here to buy Rogers Cup Montreal Tickets >>>